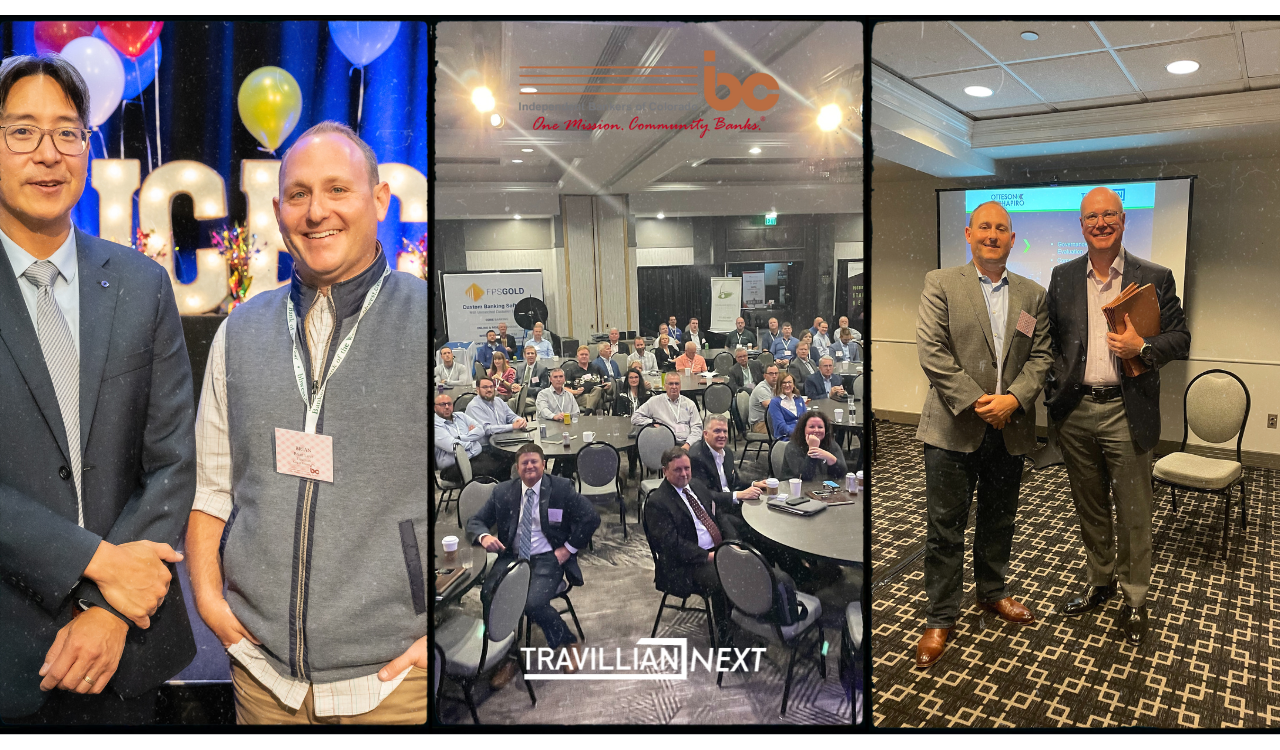 In late September, Travillian's Head of Banking and Fintech, Brian Love was invited to address the Independent Bankers of Colorado in their 49th Annual Convention, in Vail, CO.  This amazing crowd was filled with passionate, genuine bankers and board members who are proud of their banks and their banks' continued independence.  In a breakout session with board directors, Love, along with Christian Otteson, Partner Otteson Shapiro LLP, advised community banks on important topics such as corporate governance, compensation philosophy & alignment, and succession planning.  
With Anne Benigsen, SVP and CISO at Bankers' Bank of the West, Love highlighted how banks can lean into innovation to gain efficiencies through automation, but also for profitability though BaaS and payments strategies.  Citing examples of Travillian's clients, like Coastal Community Bank and Lincoln Savings Bank, the key to these strategies is talent.  And the key to landing the right game-changing people is through storytelling and a successful, audacious recruitment strategy.  What community banks may lack in size or scale, they can offset tenfold by fostering nimble cultures and adaptability.
Love also had the great pleasure of meeting Acting Comptroller of the Currency, Michael Hsu, and engaged him in a dialogue specifically about Banking-as-a-Service.  Hsu told Love that BaaS banks have been operating in "the Wild West" for the past several years, which certainly reinforces the increased scrutiny and regulation around this business line, with third-party risk management being the hottest topic.  However, Hsu did seem enthusiastic around BaaS being a way for community banks to differentiate themselves into the future and help deliver their solutions to a larger part of the population. 
For more information, contact Brian Love, Head of Banking & Fintech at Travillian. blove@travilliangroup.com | 484-680-6950